Cort Gallup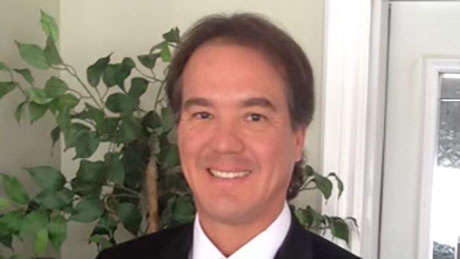 Cort was born and raised in Calgary, Alberta. His Mother, was originally from Fort McKay Nation before the RCMP removed her from her home to attend residential school. After surviving residential school, his Mother became a nurse, social worker, aboriginal youth group home owner and business woman. His Father was a geologist whose many achievements include early development of the Turner Valley Oilfields and selecting the original site of the Athabasca Oilsands Syncrude Mine, and becoming a member of the Brave Dog Society.

After a successful career as a ski racer (Canadian Speed Skiing Champion 1997) and a ski racing coach, Cort founded the First Nations Ski Team (FNST). The FNST gave under privileged aboriginal youth the opportunity to develop personally through skiing and snowboarding. Cort then developed and produced a community TV show called Native Television and eventually became a mainstream TV news reporter who liked to focus on Aboriginal people, history and culture. He then became a Native Criminal Court worker in Calgary, representing Natives facing legal issue in Alberta's Provincial Criminal Court. Due to his love for windsurfing, Cort eventually moved to Maui where he lived for 7 years. There, he initially worked as a youth worker in a Native Hawaiian group home that nurtured youth through Hawaiian culture and agriculture. In Maui, he eventually made his way back into media, first as a TV news reporter/anchor for Maui TV, and then as the News and Sports Editor for the Maui Weekly Newspaper.

After a brief stint in politics in Maui, where he ran for State House of Representatives, Cort returned to Alberta to live and work in Fort McKay to explore his roots. In Fort McKay he developed many recreational facilities and programs for the Fort McKay First Nation. He also established the Fort McKay Metis Nation, by creating an administration, acquiring land for the Fort McKay Metis from the Alberta Government and starting a group of companies, The Fort McKay Group, to create economic development for the community.

Cort then moved to Vancouver Island where he worked as Band Administrator for two Coast Salish Nations before returning again to Fort McKay, where he worked in communications and as the Manager of Emergency Services.

Gallup is a member of the RCMP's Commanding Officer's Aboriginal Advisory Commit
tee (COAAC) and a member of the Fort McKay Fire Department for over 10 years. During the Fort McMurray wildfire in May of 2016, Gallup acted as Director of Emergency Management in Fort McKay and area where thousands of evacuees were forced to flee. Gallup is now with Fort McKay Radio, where he is the Operations Director and does news, weather, sports, music, production and sales.

Gallup enjoys, golf, tennis, skiing, SUP/surfing, longboarding and canoein
Fort McKay

Sunny intervals

High: 21°C | Low: 7°C